BIG BIG NEWS: Jan 15th 2022 opening for WHEY JENNINGS (Waylon's grandson - music royalty family) at THE GROOVE MUSIC HALL at Dominion Raceway. 
THE GROOVE MUSIC HALL has issued me 70 OFFICIAL tickets (30 GOLD VIP tickets $35 - 40 Regular Admission tickets $25). If you request ticket before 12/15 pick up a FREE CD at the show. :-)
Please consider one of the following OPTIONS:
(1) I can come to your home or business to hand deliver your tickets (within an hour of my home in DMV area) for CA$H.
          --OR--
(2) Open your PayPal and send fund$ via friends to my email address:  hbamusicnet@gmail.com.  Make sure to send me your address so I can mail you the tickets.
          --OR--
(3) Use VENMO to send me fund$.  VENMO link is:
          www.venmo.com/Gary-Jay-Hoffman
          --OR--
(4) Use CashApp to send me fund$.  CASHTAG is:
          $GaryJayMusic
         --OR--
(5) Another option is to send me a check via mail and I will mail tickets to you.  Mail your check to me at address below and include your name/return address: 
         Gary Hoffman
         628 Ann Lewis Rd.
         Charles Town, WV. 25414
         --OR--
(6) Last option (if you absolutely need to use Debit/Credit car) is to use DONATE button via PayPal but I LOSE money for each donation.
Email or call me if you have questions:  GaryJay@gmail.com  703-927-7271
Also, below is the SCAN codes for VENMO or CASHAPP.  Don't forget I will need your address to send tickets.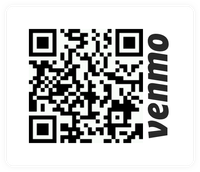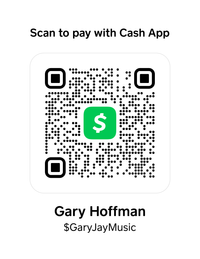 DEBIT/CREDIT via PAYPAL If You Must
NOTE: I have no control over REFUND$. REFUND$ can only be issued by THE GROOVE MUSIC HALL.